Contact Essex Neighbourhood Watch Association
Contact Your Local District Team
or the Association's Executive

Essex Neighbourhood Watch comprises 14 districts. The teams at each will be keen to hear from you about local problems, and joining or supporting neighbourhood watch To get a response from your local team, please click on their link below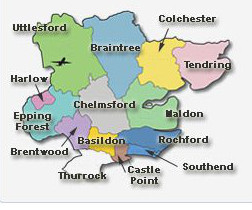 If you aren't sure which is your district, make your best guess from the map.
We will soon redirect your message if we think there is a better team for you.
If you need to contact our Association executive team rather than your local district, then please use this contact form instead.